Thursday, January 6, 2011
Today I have swatches of the 4-piece Liquid Metals collection. These polishes are all a high-shine foil like finish. I was surprised there wasn't a silver polish in these but also glad to see some more interesting colors. These all featured the
new Perfect Stroke brush
and were very nice to apply. I did 3 coats each out of habit (and maybe a little bit of OCD) but could have probably gotten away with 2. I can't wait to try stamping with these babies!
The Next Ceo- almost cool toned gold.
Rich in Spirit- A lovely slightly teal blue.
It Starts With Me- I'm not so sure about the name on this one but the color is a nice pinky-peach, I would almost say rose gold.
Miss Independent- I can't help but think of the Ne-Yo song when I see the name of this one! It's a very pale pink shade.
What do you think about the Liquid Metals collection? See any you want to pick up? What color would you use as a base for stamping with these?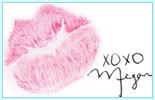 *Products in this post provided by OPI, this does not effect my opinion which is solely mine.