11:21 AM |
Posted by Dainty Darling Digits |
|
Edit Post
I recently placed an order with Sephora to use my $15 gift credit they give out and picked up this palette- it was only $6 so how could I pass it up? In my experience Sephora shadows aren't the best quality so I was a little wary about it. I've purchased the Sephora Blockbuster before only to be massively disappointed. I sat down the other night and played with all of the shadows to see how they worked. All of these were done over MAC Bare Study Paint Pot. I've labelled them 1-8 for easy reference.
Color descriptions:
1- light pink with red glitter
2-medium taupe brown shimmer
3-dark matte brown
4-dark olive green with silver glitter
5-light silver- white shimmer
6-gray stormy silver shimmer
7-black with silver glitter
8-purple with slight blue shimmer
And when I say silver glitter I mean big chunky no-point-for-it glitter. All it does is make the palette look cheap.
Look 1:
Using 2, 3 and 5 (highlight). This was the first look I did and was very happy with the pigmentation. The shadows I used here all had a great texture and pigmentation, no troubles here. I was very nicely surprised to find that the matte brown was not chalky at all and easy to blend! In fact I was very happy! But can the whole palette be this good for $6?
Look 2:
Using 1, 5 (highlight), 7 and 8. Ignore that crazy eyelash, I don't know what that is about. I knew this palette couldn't keep it up. 1 barely showed up at all even when applied heavily, invisible eyeshadow! 8 barely showed up too, I had to pound it on just to get the color you see on the lid. 7 was alright, nothing special and not the easiest black that I've worked with.
Look 3:
Using 4, 5 and 6. As a highlight 5 works alright but as a lid color it was a little too sheer, 5 was a nice silver but the pigment was so-so and it needed a little bit of work. 6 I was expecting to be darker, on the lid it turned a silver-green and also needed packed on.
Conclusions-
The palette was only $6 but I have palettes I've purchased for less from Wet N Wild and NYC that are much higher quality. The mirror in the palette is also weird- it seems to be warped or something so I find it unusable. I will likely only use 3 shades in this palette, which means I likely will never reach for it. I would say pass on this one.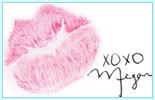 Labels:
eyeshadow
,
reviews
,
sephora
|
1 comments