Monday, September 12, 2011
11:13 PM |
Posted by Dainty Darling Digits |
|
Edit Post
I've been bad. Really bad. I have barely updated in months. Honestly, I got massively overwhelmed trying to keep up with the new job, family, friends and it being summer. And then when I tried to get back on track, my netbook died. Now I have a fancy new laptop (that I got lucky with and got for $100 or I wouldn't be here typing) but with the number of posts I had built up I'm a little lost. I lost track of what I had already posted and most of what I used is no longer fresh in my mind. So here's what I'm going to do. All the posts I have built up (most are FOTDs because I've been horrible at swatching polish) I'm just going to do no-frills posts. I'll write the products I remember, if you want to know something specific I'll try to recall but no promises. No other writing, just pictures until I have all my back log cleaned out.
So here is your first no-frills FOTD post.
Products used: Fyrinnae Looking Glass, Fyrinnae Bali Mynah, Make Up Forever Aqualiner #9
And while we're here...
I would like to thank all my readers for sticking around. I really appreciate everyone who visits my blog and I hope I can manage to keep it interesting for you guys!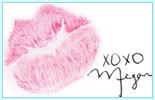 Labels:
FOTD
,
FOTD:blue
,
Fyrinnae
,
mufe
|
0 comments