Tuesday, November 8, 2011
12:15 AM |
Posted by Dainty Darling Digits |
|
Edit Post
I don't even have internet service right now but I just have to write this review. I didn't even take pictures of this product and for that I'm sorry but it really doesn't even deserve that effort! I will not be using this again.
I recently tried a new product called Nutra Nail Gel Perfect UV-free gel color. This product comes with 3 teeny bottles: Gel color, activator and cleaner. I've only seen it offered in 4 shades, all solid no shimmer colors. I tried Lily Pink, a medium toned no thrills pink cream. These sell for about $13.99 ::cough::ripoff::coughcough::.
Now, this obviously isn't your normal nail polish. Let's check out the claims we have here:
*Applies Like Polish- quick and easy application.
*Protects nails from breaking- gel color activates to form a rock solid shield.
*Ding free protection
*Sets in just 5 minutes
*creates a patent leather shine that lasts
*easy to remove
Basically, they are saying this is just like polish but it doesn't chip, dries completely in 5 minutes, protects your nails and is all shiny and pretty!
Pfft, yeahhhhh right!
Now let's see how those instructions look...have you ever seen a polish with instructions like a box of hair dye? Now you have! Here is the jist of it:
*Put down papertowels
*Unscrew all 3 caps (best not be clumsy and make a mess!)
*Apply a thourough coat of activator to first hand. Enough to make nails wet and shiny but not too much! And try not to get it on your cuticles even though it's super runny. Don't touch it!
*IMMEDIATLY apply a THIN coat of gel- color. Use slight pressuer so it will blend with the activator, whatever that means! Really, it just kinda floats all over in a way I can't even EXPLIAIN so just give up on not getting it on your cuticles and only using a little.
*Clean the brush, wipe that thing right on down with some paper towels and then put that brush in the cleaner and use the brush that's in the cleaner instead. Annoying? Nah!
*Repeat, and then repeat again for a 2nd coat which they assure will be enough but it isn't because it's still streaky.
Yeah, it's just a little walk in the park. Just like using regular polish! And to make it all better it smells like nail glue! Don't get it to close because it makes the eyes WATER and then you can't move quick enough! And if you put too much on you'll have lumpy nails!
So yeah, if my sarcasm was too subtle let's just say it's annoying to apply. But, it might be worth it all if the product was any good. So is it?
Well, let's break down those claims one by one (we'll skip the like polish one):
*protects nails from breaking- well, seeing as how I broke THREE nails while wearing this product for THREE days (one of which I was simply lazy) I'm going to just call bulldookie on this.
*ding free protection- within 2 hours of being at work I managed to get my first of many chips, which rarely happens with regular polish.
*Sets in 5 minutes- I will agree with this but if you put too much activator and/or polish it will take forever and you have to apply yet another coat of the cycle.
*Patent leather shine- the first day it was fairly shiny, and just like regular polish as it wears it gets dull.
There were a couple other things about this product I just simply did not like:
After a day I started noticing redder splotches throughout my nails, something was causing them to become slightly discolored. I also started to see tiny cracks all over my nails, when my nails would get knocked the color broke instead of bending with my nailbed. It also feels disgusting when you do get it on your cuticles, kind of like nail glue.
Now about the removal...Nutra Nail is also selling No mess Express Gel Perfect Remover kits which sell for about $6.99. They contain 5 little foil envelopes that you are supposed to soak the color off with. They are simply wide pads soaked in (super highly offensive smelling) acetone. Don't waste your money. The foil packet is supposedly to allow you to soak all your fingers on one hand at once. Let's simply say it doesn't work. Glorified crap. As for general removal it actually wasn't bad.
But you know what I REALLY didn't like about this product? After I removed it from all my nails I came to realize that it had left them damaged. The top of all my nails is now peeling and dry and flaky, which is nothing like my nails were when I put this product on them.
Conclusion? DO NOT BUY OR TRY THIS PRODUCT! If you don't believe me, check out other reviews, I found several saying they also had damage dry nails after removing. I DID take a picture of the damage they did but with no internet I don't really have a chance to upload it right now.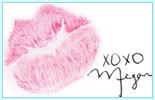 Labels:
gel polish
,
nutra nail
|
0 comments