Saturday, January 8, 2011
This post is gonna be a little bit pic heavy, just a warning. Please ignore any photos with lines, blogger is just not cooperating lately (grrrr).
Today I have the Justin Bieber collection from Nicole by OPI. I don't know how all of you feel about the Biebs but I have no beef with him. I'm really impressed with this collection and with the exception of one polish these were absolutely amazing to apply, like buttah. If you don't believe me check out how clean my gap is in these pictures (usually ;) ) something I can't quite achieve unless the polish has a nice application. It once again has the
Perfect Stroke brush
I've been telling you about again and again. And these colors? Gorgeous.
One Less Lonely Glitter- I love the name on this one, adorable. This is purple glitter both bit and small in a clear base. On the first coat I highly doubted it would become this opaque but this is 3 coats, not bad. This will be an awesome layering polish. The application on this one was impressive, I have gotten used to my glitters being difficult and thick.
How pretty is OLLG?
Me + Blue- I'ma tell you one time, I love this polish. If you haven't noticed by now if you throw glitter in anything I will basically fall in love with it. Me + Blue is no exception. Very true blue with holographic glitter strewn throughout. Love. It. 2 coats.
Just thought I would zoom right in on that for ya ;)
OMB- Oh. My. Bieber. Is that glass flecks I see? Oh, snap; it's love. I think I may be starting to love reds- the world must be coming to an end.
Give Me the 1st Dance- Beautiful silver foil, this was the one I was a little disappointed in only because I've seen these so many times before. This is nice and shiny though and wasn't overly runny like some metallics. This is 3 coats.
Are you ready for this next one? Because it's my perfect polish...
My Lifesaver-
Robins Egg Blue. Think China Glaze For Audrey but a little lighter. The one thing about My Lifesaver better is that the application was flawless and need only 2 coats where with For Audrey I need 3.
For Audrey, My Lifesaver, For Audrey, My Lifesaver
Prized Possession Purple
- This was the one I had some trouble with. It was a little on the runny side and the color is a little frosty. The color is nice though- purple with a slight blue shift. 3 coats.
Step 2 the Beat of My <3
- This is over Prized Possession Purple. This is pink, lavender and white iridescent hearts suspended in clear glitter with very sparse iridescent glitter. This polish is simply cute.
Do you see what I mean about iridescent?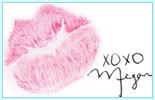 *Products in this post provided by OPI, this does not effect my opinion which is solely mine.