Wednesday, August 24, 2011
7:10 PM |
Posted by Dainty Darling Digits |
|
Edit Post
I recently picked up a couple bottles of EOS Shave Cream when they were on sale for 2/$2 after Register Rewards and included a disposable BIC Soliel razor each.
EOS Shave Cream comes in 6 scents: Pomegranate Raspberry, Lavender Jasmine, Island Blue, Cucumber Melon, Vanilla Bliss and Sensitive- Fragrance Free. For this review I choose the Lavender Jasmine scent.
The packaging is color coded to scent (light purple for Lavender Jasmine) and is a tall plastic pump bottle- which won't leave rust on your tub- containing 7 fl oz of product.
The scent of Lavender Jasmine is faintly floral and slightly fruity. Both named notes are pretty common but I can't see to really detect either. I buy products based on scent most of the time so this was kind of disappointing. A sniff test of the other bottle I bought, Vanilla Bliss, also fails to meet any type of "bliss" I would describe.
EOS Shave Cream is advertised as "ultra moisturizing, paraben-free with natural aloe and shea butter" and can be used wet or dry. The ingredients do list shea butter, aloe and oat extracts. One thing EOS boasts about this shave cream is that it can be used dry or wet. The texture is really more similar to a lotion than anything. If you've seen the advertising you would have seen a product that looks like a thick luxurious whipped cream. Nope, not what you get at all.
When used dry this product feels like applying lotion, wet it also does but with a melting effect. To do my leg from the knee down or my arm (yes, I shave my arms) it takes about FIVE pumps of product. To me, that seems pretty excessive. And I could do for an extra pump or two because really, no one likes the feeling of a razor on bare skin. Wet or dry, it's unimpressive. When wet it is way too thin, dry it drags.
Does it leave skin feeling softer than before? Not noticeably, other than the obvious fact that my legs are now shaved.
Would I buy this product again? Honestly, no. I will probably end up giving away my other bottle and going back to a more traditional (and likely cheaper) shave gel/foam/cream.
You can find EOS Shave Cream in most drugstores and on drugstore.com for around $4.99.
Have you tried these? Interesting in trying them?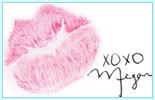 0 comments