Sunday, November 21, 2010
Hello all and thank you for coming to my blog! Today I have an Incoco giveaway for you all to enter :)
Giveaway includes*:
Dry Nail Appliqué in Tickle Pink**
Dry Nail Appliqué in Berry Rich
Dry Nail Appliqué in 24 Karat tips
3 Polish Removal Cloths
10% off coupon
Mini file and cuticle stick
Instructions
Ways to enter:
You must be a follower (I will be checking) and comment telling me something you love about the holidays and include a valid email address. 1 entry.
Make a post on your blog linking back to the giveaway. 1 entry.
Tweet: "Enter to win Incoco dry nail products @dddigits! http://bit.ly/acGJpW". 2 entries
Open internationally. Contest will run until midnight November 30th, 2010.
Good luck!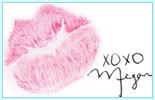 *Products provided by Incoco
**Product is missing name, may not be right shade