Thursday, April 14, 2011
I recently had the chance to review some nailpolishes from Obsessive Compulsive Cosmetics. I have heard a literal ton of reviews on their Lip Tars but barely anything about their polishes. Today I have half of the shades I tried, I'm saving my favorites for last so look out for the second part on Saturday :) So how does OCC polish stand up?
Most of these polishes took 2 coats, and for the majority they had a great consistency. The thing I really want to mention about these polishes though is wear time. I put one of these on after swatching and it went CHIP FREE for 6 days- no touch-ups. I didn't even use top coat! Just a slathering of Seche Clear as a base. Instead of top coat I decided I would be cruel and put a matte coat over- knowing perfectly well that I've never had a matte mani hold up longer than a day. Just wait- I'll show you proof in my next post! And this isn't a freak occurrence, my mother tried on a shade and found that she couldn't even pick it off- with no base or top coat. To me, that says something.
A.V.- is described as "
PEARL GREY WITH RAINBOW MICROGLITTER INLAY (OPAQUE, SATIN)
" but it seems a little more like a very very light baby blue to me. What do you think? In bottle this color is gorgeous, loaded with glitter (just check out the bottle in the photo). The glitter however did not translate to the nail :( It seems that the base is too opaque (this is 2 coats) to let the glitter shine through and it is a shame. The color is pretty on it's own- I don't have anything quite like it- and it does have a lovely shimmer to it. But the glitter makes it bumpy. I may try this with a glitter topcoat to see how that works out!
Flawed- described on their site as "
SANDSTONE WITH A GOLD/BRONZE OVERLAY (METALLIC)
". I find this shade to be a little hard to describe, but I think they do it well. This isn't a standard gold polish- a little bit dirty almost. Not the kind of metallic I was expecting, when I think of metallic I think of China Glaze Tronica- but maybe that's me. I do think I like it better with this finish though. The formula on this one was a little thinner, so I used 3 coats. There is still a little bit of VNL at some angles, but don't let that scare you!
Hush- described on their site as "
SOFT, ANTIQUE PINK - SATIN
" This is so pretty! Perfectly girly, dusty rose pink. I really really love the dusty antique tone, and this is super shiny on it's own. While not the most exciting color this is a perfect work-safe option. The application was great- 2 coats.
OCC polish is available on
their website
and retails for $8 a bottle.
Have you tried any OCC products? See anything you'd like to try?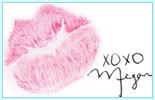 *this post contains products provided for review, this in no way alters my review.