Monday, December 19, 2011
I said this would be up last night but Blogger was just not cooperating so here it is now...
When I first heard about Urban Decay's new eyelash curler, dubbed The Revolution, I was overly excited. Long had I wished I could curl my eyelashes without crimping the outer corner into a ridiculous L shape. On my first visit to Sephora when it came out, I talked myself out of buying it. I find it quite hard to pry $19 out of my wallet for an impliment like the eyelash curler which I can buy for $3 at the drug store. And they didn't even have one you could pick up and play with or even really look at.
Now, I just need to go off on a little tangent here about Sephora. At least, my local Sephora which isn't all that local at an hours drive away in Albany. How is the service at your Sephora? Here it usually seems none existent. I may have ended up buying the damned thing the first visit if one of the associates could have bothered to ask me if I needed help on any of my five laps around the store. I wanted to see if they had tried it, heard anything or perhaps had one somewhere I could play with for a second? Not to mention the absolute mess the testers and products are in, how am I supposed to buy a product when the boxes are all mixed up? And when I get to the counter a smile would be nice! I've even complained about this before to Sephora but they don't seem to give a damn. Sephora: your products are expensive, I do not enjoy spending my hard earned money in a store I am treated like crap in.
Back on track, I ended up coming back to the store a couple months later and splurging on it. I anxiously brought it home and opened it up to play with...
Disappointment. I just could not get the thing to line up right. The whole gimmick of it is that it's missing the bars on the sides that normally constrict your lashes and cause pinching. Well, I pinched. Everytime. I just could not get it aimed, the depth perception of where I had to crimp was off because, well there was an eyelash curler in my eye. I tried about five days in a row and couldn't get the hang of it and the couple of times I did manage to find the sweet aka not pinchy spot it didn't curl very well. I don't know if the pads just don't have enough squishy "give" to them but I had to squeeze SUPER hard to get it to curl them noticeably. And then they were awkwardly curled. Oh, and those little pads? They include extras. Because they fall out! At least the ones in mine did, which is why I only tried it for five days. When I lost the little pads I deemed this product had sailed away on the fail boat and would be cruising back to Sephora.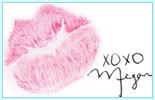 Cosmetically, another complaint I have is the finish on the thing. When you first take it out of the box it is so shiny and pretty but it is a fingerprint magnet and those fingerprints are very noticeable.
I guess that the little cage on the curler isn't such a bad thing, it's better than poking yourself in the eye or crimping down on your lid. It prevents me from getting too close to the base of my lashes and that's a good thing.
Have you tried The Revolution?